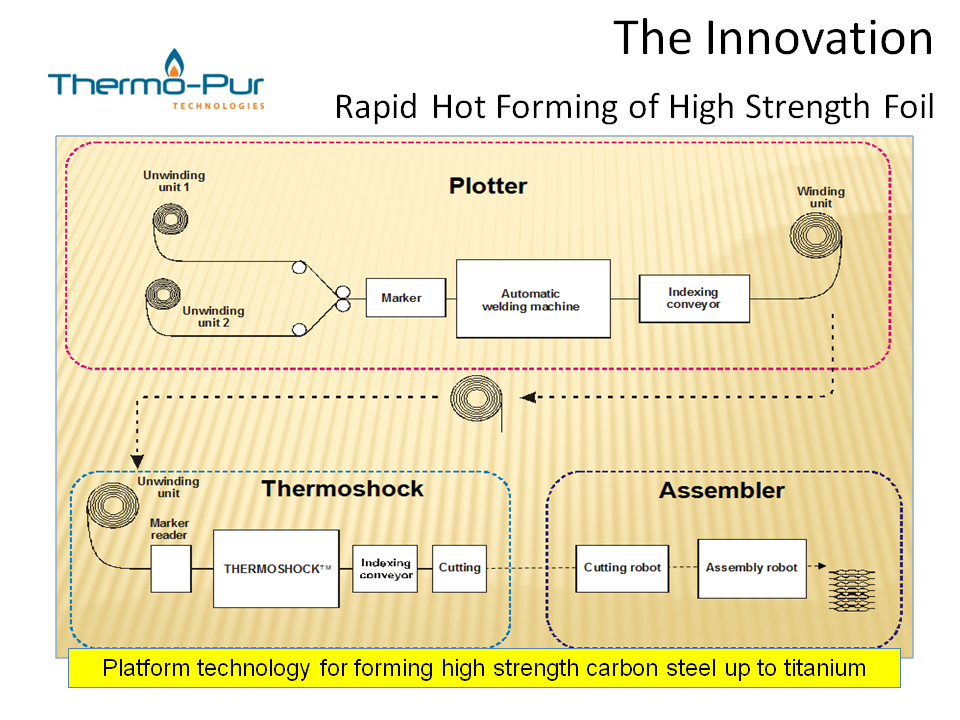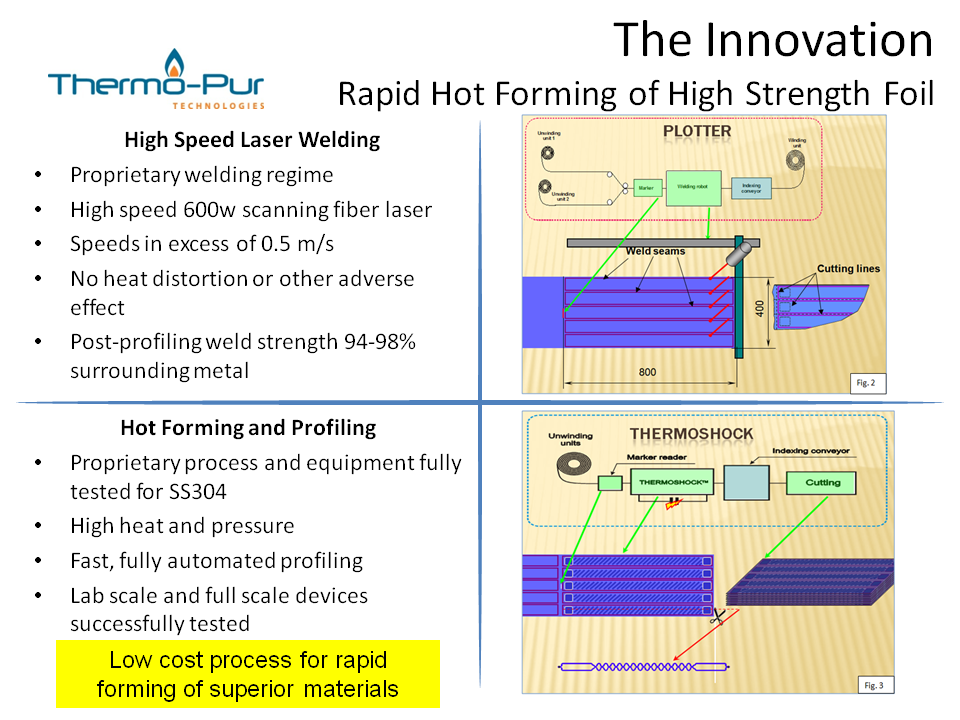 Thermo-Pur Technologies has developed a new automated superplastic forming process for thin, high tensile strength foil for use in a range of applications beginning with corrugated plate heat exchangers constructed of 0.1-0.3mm thick Type 304 stainless steel (SS304) for the transportation, air conditioning and refrigeration, and power generation industries.
---
---
The process is suitable for forming high tensile strength materials ranging from high strength carbon steel to titanium. Other product applications include lightweight auto body and aerospace structural components and components of automotive fuel cells and electric batteries.
Thermo-Pur Technologies, LLC formed in July 2010 as a manager owned limited liability company pursuant to the South Carolina Uniform Limited Liability Company Act of 1996.  The principal place of business is in Greenville, South Carolina.  All intellectual property is owned by the company. All management decisions are made by action of a majority of the managers, governed by a Governing Board. The company leadership includes significant industrial sales, manufacturing, operations and technology transfer/commercialization experience.